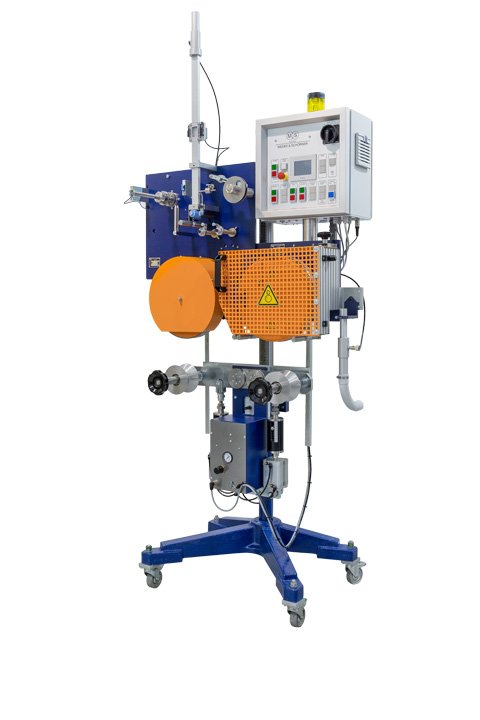 FMS 2-C
Marking cold product within the extrusion line - downstream from the cooling bath and drying fan - or as a separate operation (e.g., in a winding system).
Meter marking by hot foil stamping
Speeds up to 150 m/minute and above with special color tape pay-off unit
Standard Configuration
One marking wheel 1 m in circumference with built-in 4-digit meter counter and 300-mm type segment supports for installing engraved type segments.
Complete high-performance heating system.
Counter: raised type, standard number size: 3.5 mm, manual reset lever.
Marking wheels available separately for quick changing of text or codes.
Convertible to footage marking by re-placing sensing and marking wheels.