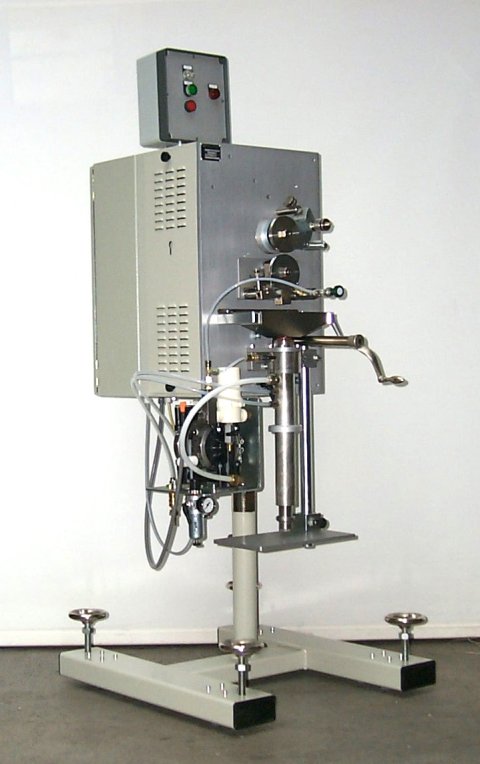 KS 40 C
High-performance gravure printing machine with single printing station for marking hot cable insulation.


Marking of text and numbers

Medium speeds
Ink supply system for use with original ink containers
Single head


Standard Configuration
Frame with support column and height adjustment crank mechanism.
Marking unit with synchronized drive for one printing disc.
Diaphragm pump and ink suction pipe for use with original containers supplied by ink manufacturers.

1 set of dedicated ink wipers and guide roller matching the specified printing disc.
Complete accessories kit without printing discs.