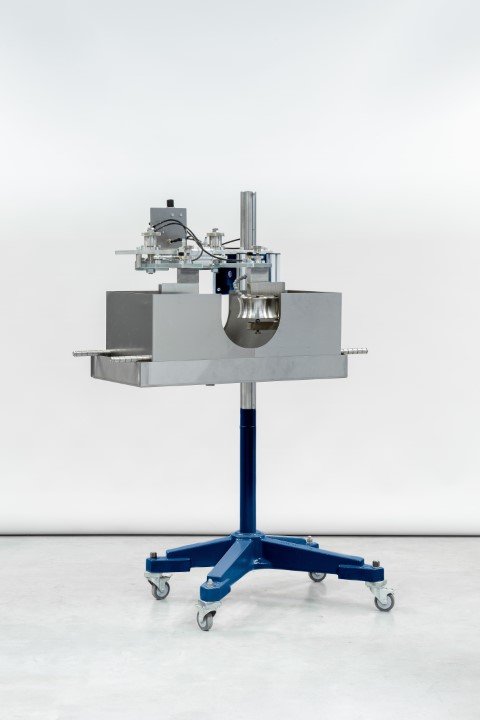 ICS 220-P
Indent marking of cables 10 to 220 mm in diameter immediately after the extruder head.
Indent marking or embossing
Single or double-sided marking
Quick change of legend
Line speeds up to 100 m/min
Cable diameters 10 to 220 mm
On hot cable insulation


Standard Configuration
Frame with support column and crank-operated height adjustment mechanism.
Marking head with cooling water connection.
Marking wheels and guide rollers available separately.