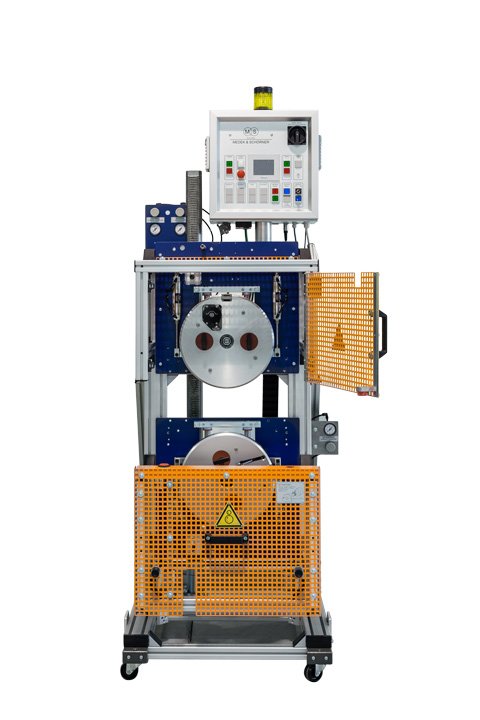 KMS 1-4
Embossing text and meter marks in cable insulation immediately after the extruder.


Text and meter marking
Embossed stamping immediately after the extruder
Speeds up to 300 m / minute


Standard Configuration
One marking wheel 1 m in circumference with built-in 4-digit meter counter and 300-mm type segment supports for installing engraved type segments.
With robust pillar stand and guiding rollers for a diameter range of 10-250 mm (or 6-80 mm without price change).
Marking head and guiding rollers separately adjustable in height by rack-jack devices.
No heating system.
Counter: recessed type with decompression ducts for clearer lettering, manual reset lever.