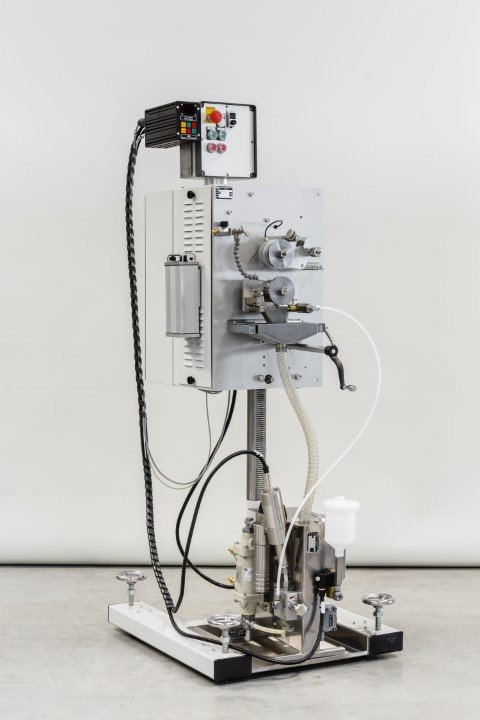 KS 42 C-FM
The cable marker KS 42 C-FM is a high-performance marker specifically designed for high-speed gravure printing on hot plastic insulated wires and plastic jacketed cables in user selectable colors. Due to the extremely high precision of the machine's drive system, the KS 42 C-FM ensures a non-slip operation and a reduction of the strain on the soft cable insulation to a minimum.
Marking of text and numbers
Single printing head
Quick change of legend
Print wheel drive up to and above 1200 m/min
Exchangeable ink supply system



Standard Configuration
Frame with support column and height adjustment crank mechanism.
Marking unit with synchronized drive for one printing disc.
Built-in control console.
1 set of dedicated ink wiper and guide roller matching the specified printing disc.
Replaceable ink supply module with ink tank, pump, cooler, filters, and ink flow fine adjustment valve. Complete accessories kit without printing discs.