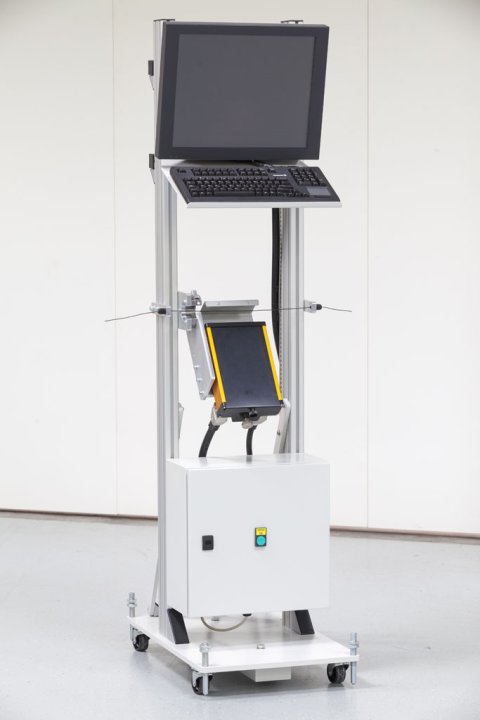 Video Monitoring System VST
The VST video stroboscope has been designed to continuously monitor the print quality of fast-running cable printing machines. The system also offers the convenience of being able to view the entire print area at various magnifications on a monitor screen. The integrated software allows various evaluations of the displayed print area; e.g. alarm in case of bad quality and / or missing prints.
Print monitoring at speeds up to 2500 m/min and above
Real-time inspection for bad quality and /or missing prints

The device is e.g. synchronized with the gravure printer's stroboscopic signal output (12 pulses per printwheel revolution). A special high-speed camera periodically takes a sequence of 12 consecutive partial print photographs depicting the total print impression printed by the printwheel circumference and outputs them via a 1 Gb/sec Ethernet interface to any computer (not included with the basic VST Video Stroboscope).