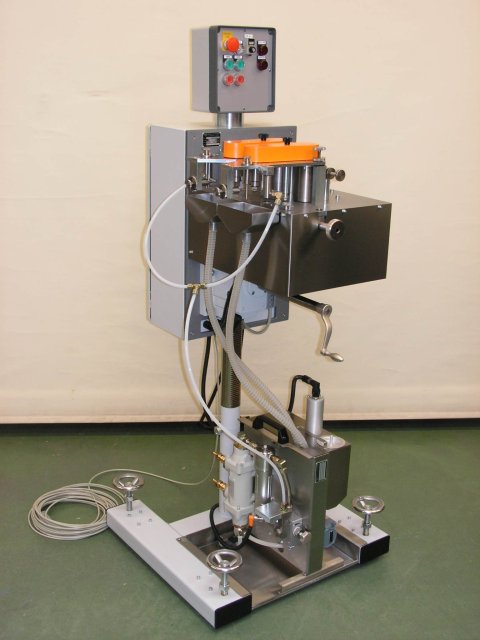 KS 510 C-FM
Gravure printing machine for marking opposite sides of hot plastic insulated cables.


Dual head printer
Marking of text and numbers

Medium speed
Exchangeable ink supply system


Standard Configuration
Frame with support column and height adjustment crank mechanism.
Marking unit with synchronized, phase-adjustable drive for two facing printing discs.
Integrated control electronics and built-in control console.
1 set of dedicated ink wipers and guide rollers matching the specified printing discs.
Replaceable, compact ink supply module with ink tank, pump, cooler, filters, and ink flow fine adjustment valve.
Complete tacho adjustment unit.

Complete accessories kit without printing discs.