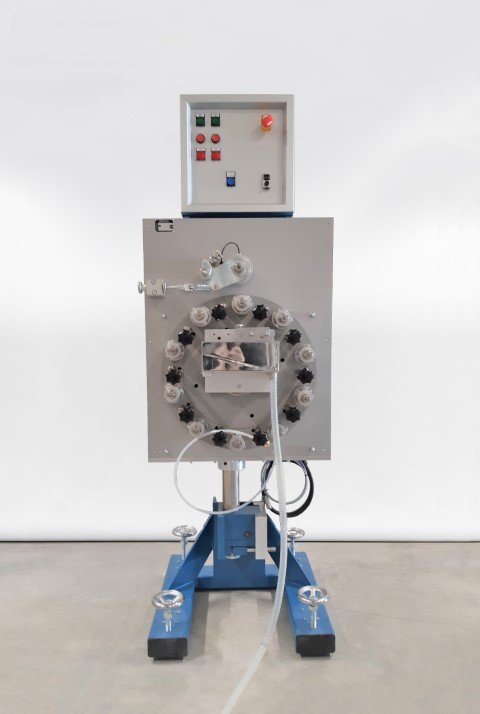 KS 800-FM
High-performance gravure printing machine with turret marking unit for marking hot cable insulation.


Ten printing stations
Marking of text and numbers

Printing speeds up to 1200 m / min
Exchangeable ink supply system


Standard Configuration
Frame with support column and height adjustment crank mechanism.
Turret marking unit with precision drive for ten different printing discs.
Integrated pneumatic printing disc selector and control electronics with additional input for automatic sequencing via external contact closure.
One ink wiping system per printing disc for easy setup and low doctor blade wear.
Replaceable, compact ink supply module with ink tank, pump, cooler, filters, and ink flow fine adjustment valve.
Complete accessories kit without printing discs.