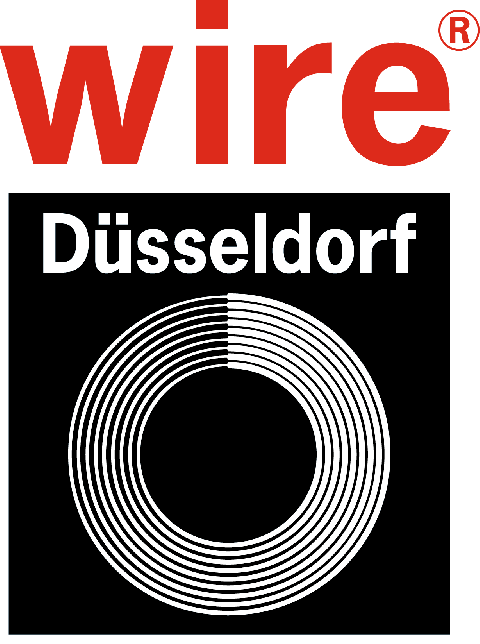 Wire Düsseldorf 2018
20.09.2017
Marking of cables and coating of optical fibers
Medek & Schörner will be presenting and demonstrating the following high-performance cable marking machines at the WIRE 2018 Düsseldorf fair:
Cable Marking Machines
High quality gravure printers (LAN cables, control cables, etc.) for speeds up to 1200 m/min.
Water Misting unit for the application of fine water dust for pre-cooling of the hot wire immediately after the extruder.
Embossing meter markers / hot foil sequential meter markers for highest accuracy of length measurement (power cables, telecommunication cables, optical fiber cables, etc.)
High performance ring markers for marking telephone wires, switchboard wires, automotive cables, LAN cables.
Video system for monitoring the print quality of fast-running cable printing machines, e.g. allowing real-time inspection for bad quality and/or missing prints
Laser Marking System for Cables
Optical Fibre Coating Systems
Top speed optical fiber processing systems:
Optical fiber color coding up to 3000 m/min;
Ring marking of optical fibers for speeds up to 1280 m/min;
Tight buffering up to 1300 m/min;
Fiber ribbon production with excellent ribbon planarity and for speeds up to 1000 m/min.
CFU Production of compact fiber units
Thanks to the modularity and flexibility of its systems, Medek & Schoerner as market leader in coating machines for optical fibers was able to implement other applications, including some outside the field of optical fibers:
Copper wire insulation with UV varnishes (enamelled wire)
Manufacture of dimension-sensitive precision micro flexible flat cables (FFC) using UV resins


For decades now, Medek & Schörner has been a world market leader in cable marking machines and optical fiber processing lines.
As the only company operating in this market segment, Medek & Schörner covers virtually the entire spectrum of machines for marking cables and coding optical fibers; in particular for power, telecom and data cables.
Medek & Schörner GmbH
Dr.Karl Renner Strasse 9-11
2203 Grossebersdorf - Austria
Phone: +43-2245-4694-100
Fax: +43-2245-4694-900
e-mail: m+s@medek.at
Internet: www.medek.at
Come and see us at Wire Düsseldorf 2018
Austrian Pavilion 10 / C52-01